Marine
The emphasis in this area was on Abu Dhabi's historic links with fishing and pearling.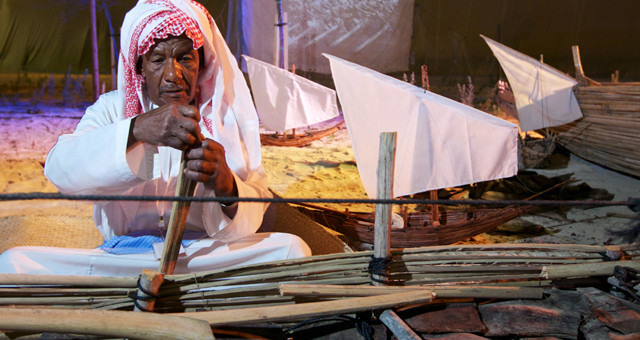 Visitors could watch numerous demonstrations including Shasha building, paddle making, sail making, dhow building, fishnet making, fish trap making (Al Gargour) and fish salting.
They could also learn the traditional and correct method of oyster opening, and walk through a pearling exhibition to learn interesting facts about this historic industry and see relics of this important practise.
Visitors could register to take part in workshops to actively learn how to make fishnets and fish traps.
For more information on workshops, please click here.