Community Activation
There were two important community engagement projects tied in with the Qasr al Hosn Festival 2014.
Throughout the celebrations, a team of Emirati "Ambassadors" from different educational institutions around the UAE were on site to guide visitors through the various elements of the festival public programme and provide information.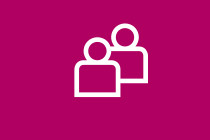 The aim was to help engage visitors and make their Qasr al Hosn experience more enjoyable and fulfilling, while increasing awareness among young Emiratis of their culture and heritage, and the importance of Qasr al Hosn as a historic monument.

The other initiative was our School Engagement program which brought more than 2,000 students from schools across Abu Dhabi to Qasr al Hosn Festival. Accompanied by their teachers, the pupils had the opportunity to take part in special educational sessions focusing on aspects of Emirati culture and traditions.