Conservation
A team of historians and architects and conservators are carefully removing parts of the thick white gypsum and cement render that was applied to the walls of the fort in the 1980s, revealing once again the original coral and sea stone masonry used in traditional Emirati construction.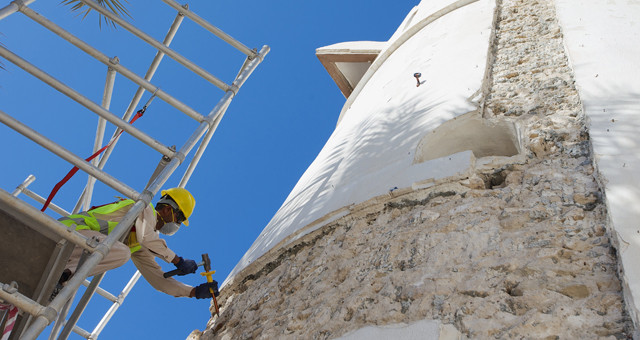 This work is essential to prevent moisture from being trapped on the surface of the coral stone, which currently lies beneath the modern white render. This condensation has a corrosive and potentially harmful effect on the historic fabric of the fort.

Members of the community and visitors to the UAE were able to see this conservation work up close during the Qasr al Hosn Festival 2014. The courtyard areas of the palace and former inner fort were opened to visitors on guided tours, and every year at the festival, visitors will be able to witness progress on Abu Dhabi's most important historical project.